T-Shirts by gemma!
Screen printing is a process that involves printing a motif onto a piece of fabric using a special screen. So far, so good. However, the process is not as simple as it seems. To clarify it, Julian held a total of four workshops at the Roter Keil, which were free and open to all participants.
Indeed, we printed like crazy! Since our members expressed a wish to have their own gemma! T-shirts at the general assembly, we decided to take matters into our own hands. Of course, we had to buy the T-shirts - (as yet) we have no loom at gemma!
So we ordered 100 durable T-shirts that we could then print our own logo onto. That was when we came up with the idea that we could also print our most common languages onto them too. Therefore, on the front of most of the T-shirts, you will see the gemma! logo, followed by a translation in Arabic and Dari. On the back, we simply opted for 'gemeinsam machen', our slogan (meaning 'stronger together'), in German.
The result is a wonderfully colourful gemma! T-shirt, which all gemma! supporters can buy for a reasonable price!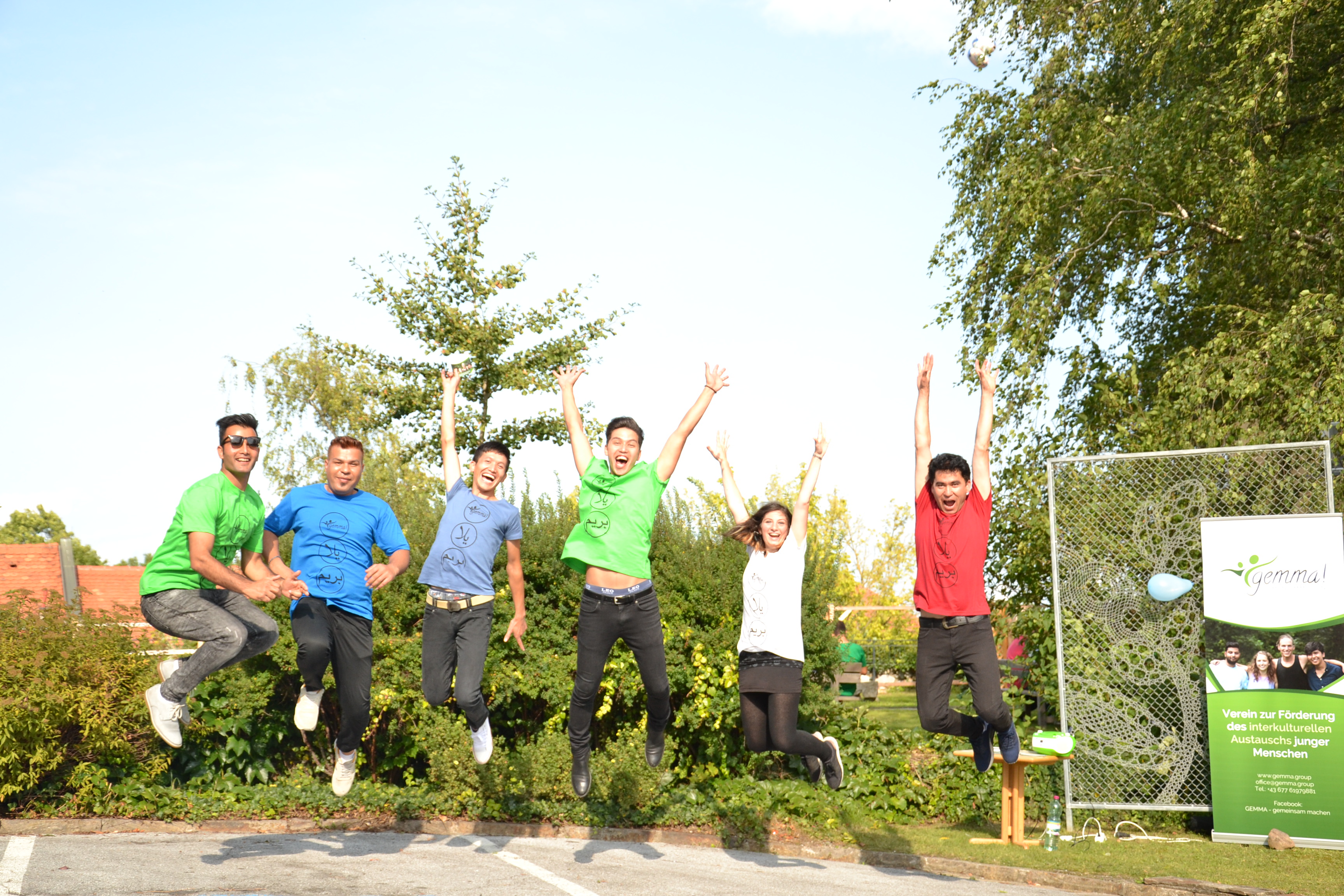 zurück